Grilled Turkey Club Quesadillas
loof751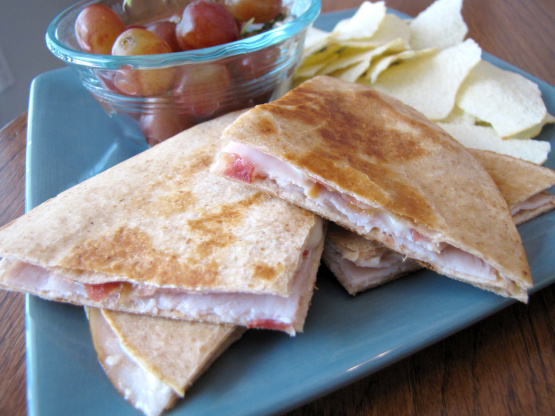 Another great quesadilla recipe. I use a quesadilla maker, but instructions are for stovetop method.

Great! I loved the combo of flavors and it was quick and easy to prepare. I used whole wheat tortillas, low-fat mayo, and pepperjack cheese. I also added a dash of cumin with the chili powder. Thanks for sharing!
Preheat grill to medium heat.
Spread tortillas with dressing and sprinkle with chili powder.
Layer half each of the turkey and bacon and 1/2 slice of cheese for each tortilla.
Fold over tortillas to cover filling.
Grill 2-3 minutes on each side or until quesadillas are golden brown on both sides and cheese is melted.