highwonder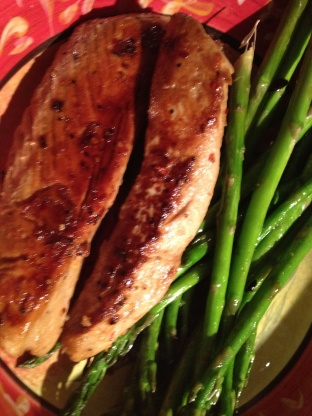 This is a yummy and quick dish. Don't over cook. I like my tuna still pink inside. Left overs are great cold on a green salad!

Really easy to prepare with really great taste!
I substituted some regular chili powder for chili flakes, then added a pinch of habanero chili powder to give it a little extra kick. Grilled on high heat, 3 minutes per side for 2-inch thick steaks to get them medium rare to rare.
Thanks Rita for the great recipe.
Put all marinade ingredients into a zip-lock bag shake and add tuna.
Zip and chill for 2 hours.
Place steaks on a clean, hot, oiled, grill. And marinade in pot and reduce to half.
And turn after 3 minutes and cook for three more minutes. Place on serving dish and pour reduced marinade over steaks.