Grilled Tri-Tip Roast With Tequila Marinade
Debi9400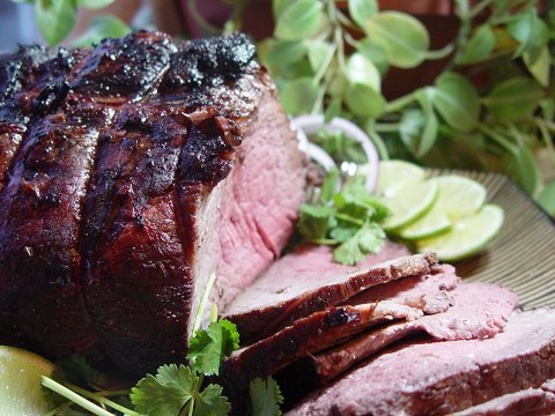 Bon Appetite. June 2000. Note marination time. Make ahead!

This was an excellent marinade. There was lots of humming going on while it was eaten. Here in MS most butchers have not heard of a tri-tip. It is used for ground beef here. We're from CA and really missed having a good tri-tip roast cooked on the grill. We were fortunate enough to find this cut at Whole Foods in Memphis and this marinade made this expensive cut of meat well worth the price. Will definitely try this marinade on other cuts of beef and perhaps even pork.
Whisk first 10 ingredients in medium bowl. Using small sharp knife, pierce meat all over.
Place meat in large resealable plastic bag; add marinade. Seal bag. Refrigerate at least 2 hours or overnight, turning plastic bag occasionally.
Prepare barbecue (medium-high heat). Remove meat from marinade. Discard marinade.
Grill meat to desired doneness, about 10 minutes per side for medium-rare. Transfer to cutting board.
Tent with foil; let stand 10 minutes. Cut diagonally across grain.