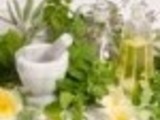 Great recipe loaded with flavour. I made this on my Griddler and it turned out amazing! This recipe works for cod, monkfish. scallops,etc.your choice.Also perfect for sole.
Directions
Preheat grill.
Spread oil on both sides of filets.
Sprinkle with seasoning.
Place on hot grill and cook for about 4 to 5 minutes over a medium high heat. Turn once during grilling.
Serve with Aioli.
Prepare aioli by combining all ingredients in a bowl, mixing and then refrigerate until you are ready for use.
I served it with boiled new potatoes and green beans to dip in the Aioli.
I use Low fat mayonnaise.
Use seasoning of your choice.