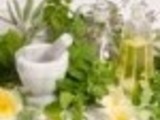 Great recipe loaded with flavour. I made this on my Griddler and it turned out amazing! This recipe works for cod, monkfish. scallops,etc.your choice.Also perfect for sole.
Directions
Preheat grill.
Spread oil on both sides of filets.
Sprinkle with seasoning.
Place on hot grill and cook for about 4 to 5 minutes over a medium high heat. Turn once during grilling.
Serve with Aioli.
Prepare aioli by combining all ingredients in a bowl, mixing and then refrigerate until you are ready for use.
I served it with boiled new potatoes and green beans to dip in the Aioli.
I use Low fat mayonnaise.
Use seasoning of your choice.
Most Helpful
This was judged to be wonderful by the family. The fish had just the right seasonings and the garlic aioli pushed it over the top. I have lost my taste for tarragon so I subbed 1 t. parsley and 1/2t. dillweed for it. I served it with parsley buttered baby yukon golds and by the yummy noises coming from all ends of the table..I think this will be a repeat. This makes a HUGE amount of aioli so first timers might want to half that.
This is an absolutely wonderful way to make fish. I wasn't sure if I'd like the canjun and old bay seasonings together, but I was so wrong. The aioli was terrific with this meal, also. As suggested by another, I make parsley red boiled potatoes and steamed fresh green beans. This is one I'll definitely make again. I did half the aioli recipe as recommended. thanks for a great meal.
This was a hit, even with me who just does not like fish. I have made it twice no with Basa fillets. I laid foil on the grill and cooked the fish on top of that. It turned out perfectly. The Aioli does add a nice touch.