Grilled Teriyaki Pork Chops
diner524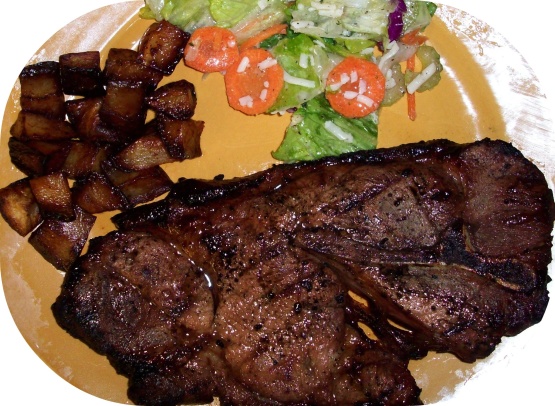 I found this recipe off of food networks website. This is a recipe of Sara Moultons. I thought it was really good.
I made these for dinner last night to go along with soy roasted potatoes. I liked that it didn't have any oil or fats in the marinade and was very tasty. I have made a few other teriyaki sauces that don't require the pre-cooking and cool time prior to marinading and would probably stick with them because of the simplicity and no difference in flavor intensity. Thanks for posting.
Marinade: In a saucepan combine marinade ingredients and bring to a boil, stirring until sugar is dissolved.
Cool marinade completely.
Put chops in a large resealable plastic bag and pour marinade over them. Seal bag, pressing out excess air, and set in a dish.
Marinate meat overnight or a couple of hours in fridge, turning once or twice.
Pour marinade into a saucepan and boil 5 minutes.
Grill chops on an oiled rack set about 4 inches over glowing coals 7 to 8 minutes on each side, or until just cooked through, basting with marinade during last 5 minutes of cooking.