Pam-I-Am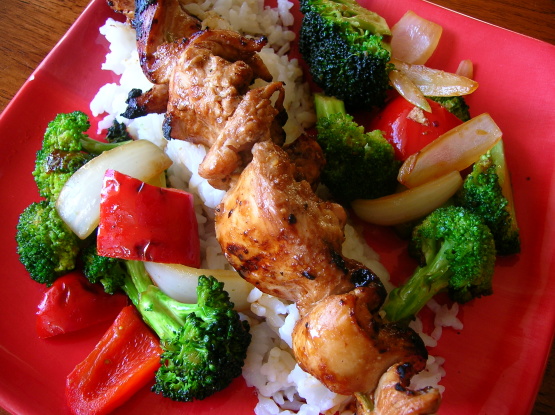 Awesome taste from this four ingredient marinade. Chicken breasts cooked very quickly on a high heat barbecue grill. Great served on a green salad for a light summer dinner.

Don't throw away the marinade! Heat it in a saucepan to a boil, let it cool and use it as a sauce.
Mix together teriyaki sauce, lemon juice, garlic and sesame oil in a large plastic bag and place chicken breasts in it.
Seal bag, and shake to coat.
Place in refrigerator for 6 to 8 hours (or up to 24), turning occasionally.
Preheat grill for high heat.
Lightly oil the grill grate.
Remove chicken from bag, discarding any remaining marinade.
Grill for 6 to 8 minutes each side or until juices run clear when chicken is pierced with a fork.