Bergy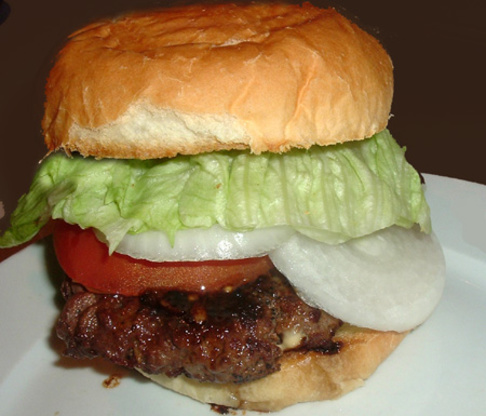 Another great burger. We loved the teriyaki flavor. I did not use the mayonnaise on the buns, maybe next time.
Stir together first 4 ingredients.
Stir 2 teaspoons soy sauce mixture into mayonnaise, and set aside.
Combine 1/3 cup soy sauce mixture, beef, salt, and pepper; shape into 6 patties.
Brush with remaining soy sauce mixture.
Grill over medium-high heat (350°-400°) 4 minutes on each side or until beef is no longer pink.
Coat cut sides of buns with cooking spray, and grill, cut side down, 2 minutes.
Spread buns evenly with mayonnaise mixture, and fill with the patties.