This recipe comes from British Columbia cooking teacher Jane Baily. The steaks are moist with a real Mexican kick. Add green rice, a side salad, make the Margaritas and let the party begin!!!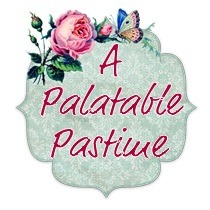 I think anyone who doesn't grill this dish this summer will really be missing out! The fish has a suprisingly gentle citrus flavor that goes well with the sauce, that has a little bit of a bite from the jalapeno (but not too hot!) Thanks so much for this great easy recipe!
Grate peel from limes & place in a bowl.
Squeeze out 1/2 cup juice from limes.
Add to bowl along with tequila & oil.
Finely chop peppers and stir into lime mixture along with sugar, chili powder & salt.
Place salmon into large resealable plastic bag.
To support the bag, place in a large bowl.
Pour marinade over fish and seal bag.
Let marinade for at least an hour--but preferably 4 hours.
Lightly oil grill and turn BBQ to medium.
Remove salmon from marinade & place directly on hot grill.
BBQ, with lid closed, for about 7- 8 minutes per side or until a knife point inserted into the center of the salmon feels warm.
While salmon is grilling, pour remaining marinade into a saucepan.
Boil vigorously, uncovered, stirring often, until sauce is reduced by half--about 3 minutes.
If you want a thicker sauce, add butter & whisk constantly for about another minute.