Grilled Tenderloin of Beef with Horseradish sauce
Bergy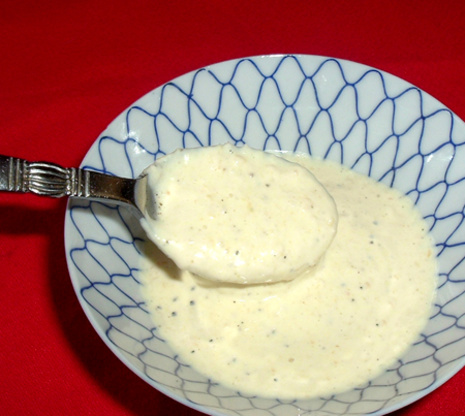 Serve this thinly sliced on toasted french bread drizzled with the sauce-oh yeah! Below for the cooking time I've posted the least amount of time-it just depends on how well you like your Beef, the servings also depend on the size you buy.

I only needed a recipe for horseradish sauce. My guests raved over the sauce. I actually added an additional 2 teaspoons of horseradish. My good friend wanted to know the recipe for this incredible sauce and I told her you can always count on recipezaar.com for finding great recipes. I especially like reading the comments and definitely pay a lot of attention to the 5 star rated dishes.
Take the olive oil, fresh herbs, garlic and puree in a food processor to a paste.
Whisk in black pepper.
Coat Tenderloin on all sides, wrap in plastic wrap and refrigerate for 48 hours.
Remove marinated beef 2 hours before cooking.
Oil your grill grid and over medium high heat sear the beef.
Sprinkle with salt.
Remove from grill and place a pan soaked with hickory chips on a lower rack or place coals around it.
Place Tenderloin of Beef on a rack above chips on medium heat.
45 minutes to 1 hour for rare, 1 hour 30 minutes to 45 minutes for medium.
Horseradish Sauce: Whisk together all ingredients and chill-make the day before if you can.