Grilled Tandoori-Style Chicken
From Licence to Grill Rob Rainford. It was very good.
Directions
Whisk yogurt and next 9 ingredients in large bowl to blend. Add chicken and turn to coat. Cover and refrigerate overnight.
Remove from refrigerator and wipe off marinade and discard. Drizzle with oil, add salt and pepper.
Prepare barbecue for medium heat and oil grill. Transfer chicken to barbecue grill. Grill chicken until cooked through, about 7 minutes per side. Remove from grill and let rest for 5 minutes. Transfer chicken to cutting board. Cut crosswise on diagonal into 1/2-inch-thick slices. Transfer to platter.
Reviews
Most Helpful
Very good, but the spices were a bit overwhelming. Especially if you marinate the chicken overnight!
This was very good. I enjoyed the flavor combinations. I think the yogurt helped to keep the chicken moist while cooking, too! I halved the recipe. Once the chicken was cooked, I sliced the breasts and served atop a salad. ~Made for ZWT6 Zee Zany Zesty Cookz~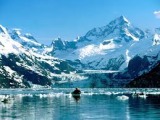 I cut the recipe down to serve two. I had read the reviews about needed a little more flavor so I just bumped up all the ingredients. Very tasty dinner. I made this dish on my panini grill. I think next time I will make kebobs and do it on the grill like another reviewer had done. Made for ZWT 6.