3 Reviews
Excellent! I made the swordfish and the salsa as directed (cutting down a bit on the amount of oil), made plain green beans and boiled red potatoes for the meal. The swordfish was perfectly cooked and the salsa is wonderful -- sort of a solid form of gazpacho with a little extra bite. We loved the meal--even without the greens and vinaigrette. I'll make this again and am looking forward to trying it wiwh other fish. Dinner was good, LifeisGood! Thank you.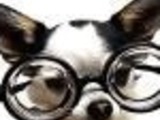 The salsa has such a great flavor and goes really well with the fish. I loved the cucumbers in it! I subbed halibut to cut down on the mercury, and used a lot less oil. This dish also makes for a beautiful presentation!

I made everything as directed but kicked up the swordfish with a rub of Blackening Seasoning Mix Paul Prudhomme and pan seared it. I also pulsed the salsa a few go-rounds in the food processor. The flavors were excellent and everything about this 'complete' meal was perfect. Thanks for posting/sharing Jamie's recipe.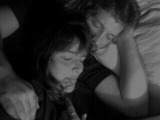 Grilled Swordfish, Green Beans and Spicy Tomato Salsa