Grilled Swordfish For Two
Prrs4me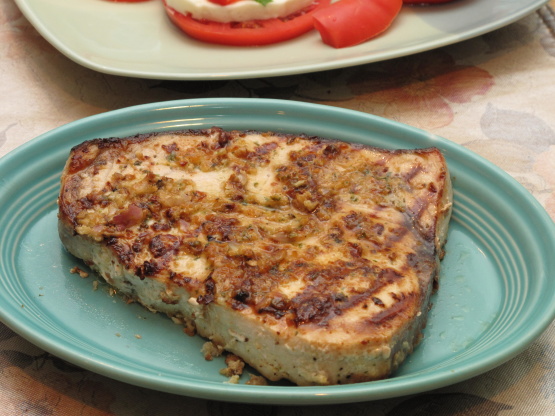 One of our favorite summer recipes. Prep time includes 1 hour marinating.

I recommend marinating more than an hour. I think we really would have liked it, but we could barely taste the marinade.
Pat the fish dry.
Mix all marinade ingredients in bowl.
Mix well.
Put the fish in the marinade.
Let marinate for 1 hour.
Grill fish on high heat 4 minutes.
Turn and grill another 4 minutes.
Don't overcook, the fish will get dry!