gailanng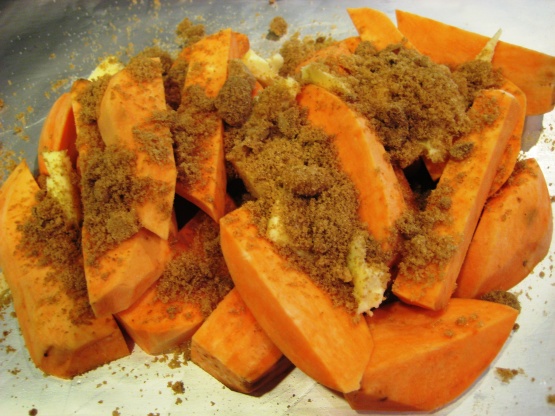 This is a very easy grilling recipe with easy tinfoil cleanup. I tried this on my family this weekend and they loved it. I think it may be a new Thanksgiving classic.

Delicious! I made a couple of changes, and I'm glad I did. Instead of 1/2 cup of butter, I used 1/4 cup. I also used slightly less brown sugar (6 Tbsp instead of 1/2 cup) and was delighted by the results! I did use the cinnamon and also added a sprinkle of RealSalt. I loved the addition of the apple for a little extra kick of flavor. Thank you for such a great recipe!
Slice and split your sweet potatoes and apple between two tinfoil packages (two strips of tinfoil folded together).
Top each with half the butter and brown sugar and a few dashes of cinnamon (optional).
Close the tinfoil packages and put on the grill on medium/low heat for approximately 40 minutes, turning half way through.
Make sure you don't burn, brown sugar doesn't taste good burnt.