Grilled Sweet Potato Wedges

Posting for ZWT5. This recipe is from www.recipeisland.com under Trinidad & Tobago. Time and serving size is an est.
Directions
Light the grill. Use a hinged grilling basket if you have one.
In a large saucepan of boiling salted water, simmer the potatoes until almost tender, ~ five minutes.
Drain, transfer to a large bowl, and toss with the remaining ingredients.
Grill over moderate heat for about `5 minutes, turning until tender and lightly charred.
Serve warm.
Reviews
Most Helpful
These were enjoyed at a recent cookout. They were served with sliders and coleslaw. I choose not to precook the potatoes and had no problems with them cooking through on the grill. They were not as crunchy as there oven baked counterparts often are but were nicely seasoned and a nice cooking technique for future use. Made for Bounce the Ball for Summer Fun in the Diabetic Forum.
We enjoyed these a lot but found them to be a little dry after removing from the grill, however, that was quickly remedied with a little drizzle of Olive Oil at serving time. I sliced ours in to rounds and did not par boil them first as I was afraid they would fall apart and not flip once they were on the grill. Also, in this particular instance I omitted the Cayenne which I would normally use but wasn't in the mood for anything spicy so I dusted them with Paprika instead. They made really good "chips" that were healthy and guilt free. Not only will we do these again but I can see adding all kinds of spices to them to suit whatever our mood is. Thanks for sharing a very versatile and simple dish! Made for All Fired Up Grilling Photo Tag.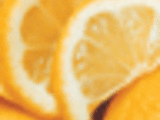 Very easy and fast. I enjoy grilled sweet potatoes in any form. Made for ZWT5