Grilled Sweet Potato and Russet Potato
jenne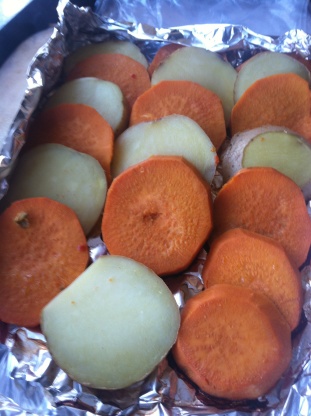 Forget Thanksgiving and enjoy these summer grilled sweet potatoes made a bit spicy and smoky!
In a large zip lock bag add all ingredients, mix to evenly coat potatoes. Seal and let sit for 1 hour.
On a heavy duty aluminum foil place potatoes alternating slices of russet and sweet.
Pour marinade over all. enclose to cover.
On a preheat grill cook for 10 minutes.
Remove from foil and char on grill to get grill marks on each side.
Enjoy!