Grilled Sweet Pepper Poppers
Jubes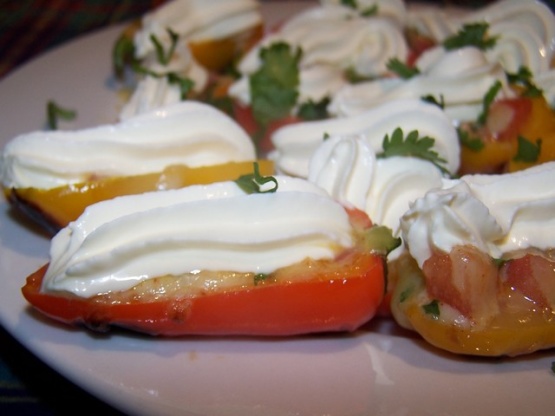 Delicious grilled appetizer. A nice change from regular hot poppers. My grandson devours these!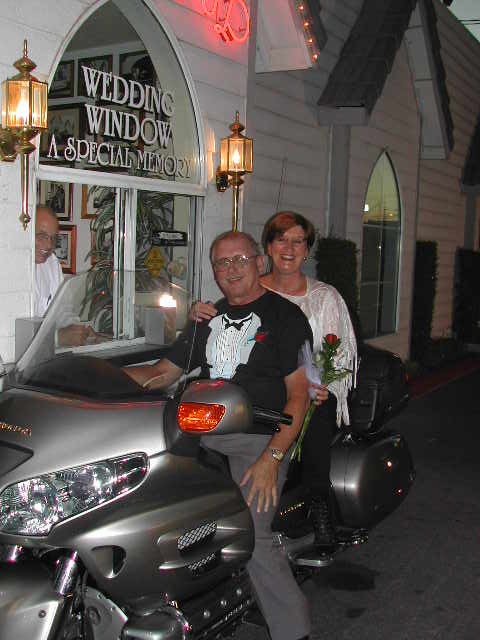 5 Bright Stars for this one. I mixed the sour cream with an equal amount of cream cheese and it worked perfect. Just realized I forgot to add the cilantro, guess I'll just have to make them again. Thinking the next time I might add a little minced jalapeno to the filling! Thanks so much for sharing Ann. Thanks too to Jubes for directing me to this great recipe!
Spoon sour cream into a 1-quart zip-loc freezer bag; seal and chill.
Preheat grill to medium-high heat.
Rinse peppers; cut in half length-wise. Remove seeds and veins.
Mix together in small bowl cheese, tomato, onion, cilantro and salt.
Fill pepper halves evenly with cheese mixture; pressing it into hollows.
Lay filled peppers, cheese side up on grill (I use a grill pan for ease, but it's not necessary).
Cook until blistered and slightly charred on the bottoms, approximately 3-5 minutes.
With a wide spatula, move peppers to serving platter.
Snip 3/4-inch corner off the sour cream bag and pipe evenly over the hot peppers.
Serve immediately.