Grilled Stuffed Portabellas
CandyTX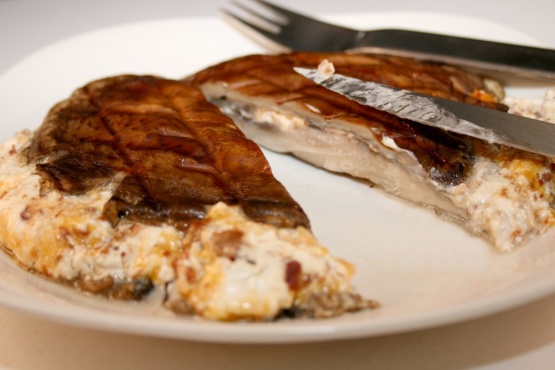 These Ports are wonderful on a warm summer night. Not only are they healthy. But Great tasting too.

Yummy. I made this a tad healthier by using wedges of laughing cow cheese for the cream cheese and turkey bacon in place of pork. Easy and delicious. Great on the grill. Thanks for posting!
Clean and wash the Portabellos caps.
In a small bowl mix The bread crumbs and cream cheese.
Crumble the bacon into the cream cheese mixture.
Spread generously over the portabello caps.
Place two caps together and grill for about 5 minutes on each side.
Serve over a bed of lettuce.