Grilled Stuffed Onions in Their Skins (Foil Wrapped)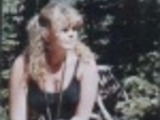 Nice as a side dish with steak instead of a baked potato.
Directions
Slice off stem and roots ends of the onions, leaving skins in place.
Prepare a square baking pan by lining it with foil.
Cut a cone shaped hole in the top of the onions without cutting through the bottom of the onion.
Set onions in the pan on their roots.
Stir spices and sugar into the melted butter.
Add the bread crumbs.
Stir until well mixed.
Spoon the bread mixture into each onion.
Wrap in foil and grill with your steak on the grill, turning often.
You can also bake in a 400 degree preheated oven for about an hour or until onion is fork tender.
Serve immediately.
Most Helpful
Good flavors! I put the onions in muffin tins lined w/foil to help keep them upright. Didn't have the tarragon so left it out and used prepared, seasoned breadcrumbs instead of fresh. Was still gobbled up by my husband and 13 year old stepdaughter!