Grilled Steaks With Mustard and Chives
Peter J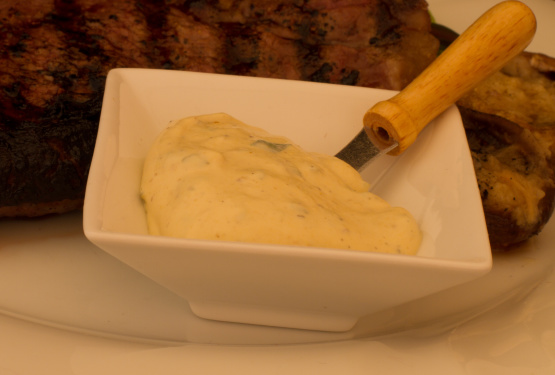 This is a nice steak to fix when the weather warms and you break out the grill for the first time.

Very nice! Really quick to put together and a beautiful blend of flavors. I made the recipe for two using T-bones but made the full quantity of sauce so there was extra to use on some salad vegies. We also enjoyed the last little bit as a dip for some cracker just to top things off.
Sprinkle both sides of steaks with 1/2 of the garlic pepper seasoning.
Grill uncovered, directly over medium coals until desired doneness.
In a small bowl combine sour cream, mustard, chives and remaining garlic pepper.
Mix well.
Spoon over hot steaks.