Grilled Spring Lamb Chops (From Fwdgf)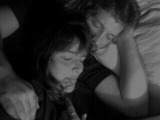 From the book "French Women Don't Get Fat" by Mireille Guiliano
Directions
Lay the chops in a baking sheet. Combine oil, mustard, shallots, and mint in a food processor and pulse until a medium textured paste is formed.
Spread the paste on each side of the chops. Season with salt and black pepper and let marinate at room temperature for 30 minutes.
Broil or grill the chops 3 minutes on each side for med-rare. Serve immidiately.
Most Helpful
A yummy way to do lamb chops! I have always used rosemary, sea salt and pepper in the past but this is a nice variation.

What's not to love with these ingredients?! Very simple and very good. The fresh mint really makes this dish. Thanks 2Bleu. Made for Photo Tag.