3 Reviews
These were excellent, and the addition of the cherry tomatoes is inspired. A great barbecue recipe!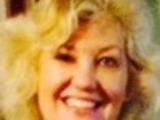 I made this recipe after buying some thick loin lamb chops on sale -- and these were the perfect recipe for them--tender, juicy with a wonderful flavor. I skipped the tomatoes and instead served these with Orzo-Broccoli Pilaf Orzo-Broccoli Pilaf. Thanks Chia for another winning recipe!
DH commented that these lamb chops are out of this world good!!! and I agree, just outstanding. The spices are perfect with the lamb and as cooking the tomatoes I really noticed how aromatic the combination of spices were, they filled the air with an invitation to eat!! I did just 4 chops for the two of us; we bbq'd them to medium rare and they were really lushious!! loved the explosion of taste on the palate from both the chops and the tomatoes. Best lamb dinner we have had for a long time, thanks Chia, we will be making these again.

Grilled Spiced Lamb Chops