Grilled Spiced Lamb Chops
Derf2440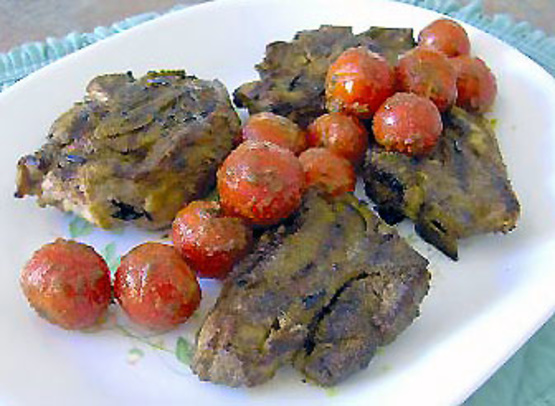 easy to throw together and grill. serve this with a nice merlot.

These were excellent, and the addition of the cherry tomatoes is inspired. A great barbecue recipe!
mix spices together, set aside.
preheat grill to high, then lower to medium.
season lamb chops with salt, rub it in. use 1 tsp of spice mix on each lamb chop, rub it in.
let the chops sit for 15 minutes.
brush with olive oil and grill 6-8 minutes per side for medium-rare.
meanwhile toss tomatoes with the rest of the spice mix.
heat butter in a skillet, add tomatoes, season with salt, cook stirring for 1-2 minutes.
serve tomatoes alongside lamb chops.