Grilled Shrimp With Garlic & Herbs
Ashley Cuoco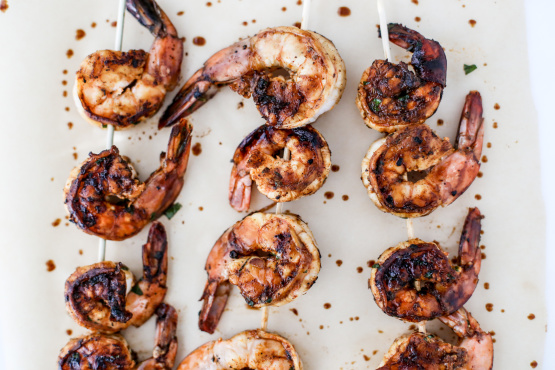 Lots of garlic and herbs on grilled succulent shrimp!

This is the absolute best! I did make a couple changes though. I substituted old bay seasoning for the basil and the italian seasoning.
Mix all ingredient in a bag and marinate for 20 minutes in the refrigerator. Prepare grill to high heat and grill for 5-6 minutes turning to char all sides.