Hey Jude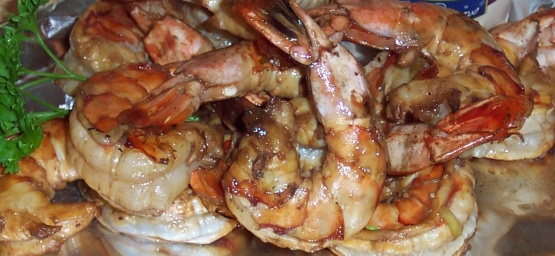 Serve these as your entree' over pasta or rice, or by themselves as an appetizer!

Outstanding recipe!! I didn't have any green onions, so I used a half cup minced onion, otherwise followed this recipe exactly. Then we put the shrimp on skewers and grilled them over hot coals about 4-5 minutes per side. Absolutely delicious smokey flavored shrimp! Served them with rice pilaf and salad. Thanks for sharing this recipe!
Melt butter in a small saucepan.
Remove from heat and add Worcestershire sauce, lemon juice, green onions, garlic, pepper, salt, and hot sauce.
Mix until well blended; let cool.
Pour over shrimp in a glass baking dish; cover and marinate for one hour.
Drain, reserving marinade.
Grill shrimp, basting with marinade.