Boomette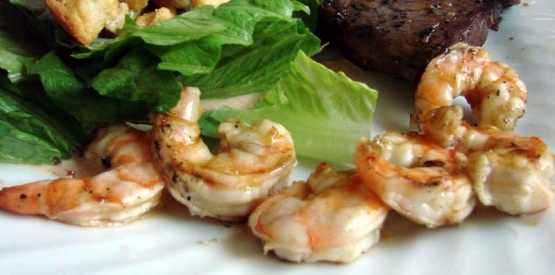 Recipe by chia
this makes a great appetizer or main course. i serve it with grilled asparagus and new potatoes

Top Review by Rita~
Great appetizer! After marinating the shrimp I just put all the shrimp into the basting sauce and then on the hot grill before turning dipped back into the sauce and finished cooking. Thanks for an other great recipe. Oh and the cinnamon was a nice touch.
mix oil, lemon juice, garlic, salt& pepper and add shrimp.
marinate and chill for 15 minutes.
meanwhile add sugar and next 8 ingredients to a small saucepan, bring to a boil and simmer 5 minutes thread 4 shrimp on each skewer.
heat grill and coat with cooking spray, or use a grill pan coated with spray cook 3 minutes per side, basting generously with sauce.