This is my very favorite sandwich on the face of the earth.
Directions
Top one slice of bread with cheese, Thousand Island Dressing,sauerkraut and corned beef.
Spread outside of sandwich with dressing.
Cook in skillet on medium heat until lightly browned on both sides.
Reviews
Most Helpful
great! This tastes wonderful-and so easy-thanks for the great recipe!
Reubens are my all time favorite sandwich. I usually don't use the dressing, but decided to try your recipe. I used 6 deli slices of meat and a beautiful marbled rye bread in this order: bread, dressing, 1 slice of swiss, 3 slices corned beef, sauerkraut, 3 slices corned beef, 1 slice swiss, dressing, topped with the 2nd slice of bread. I spread the dressing on the outside and browned slowly in a covered skillet so that the meat and sauerkraut got hot and the cheese melted while the bread slowly toasted. Once it was finished, I opened the sandwich up and gave it a healthy squeeze of horseradish sauce before cutting it in half and devouring it with a big Kosher dill pickle on the side. In my opinion, there is not a better sandwich on earth then a really good Reuben. Thanks for sharing your recipe!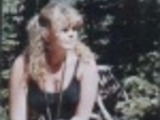 There are a few varieties for Reubens. This one is okay, but where I come from, in Philadelphia, New York, and Los Angeles, Reubens were always made with both corned beef and pastrami. It just would not be the same without the pastrami. Also, just 2 slices of corned beef is not enough. A Reuben must be nice and thick.