teresas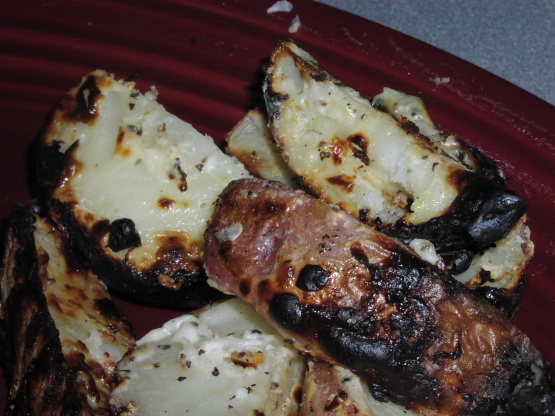 Easy to make and great for your backyard barbecue.

It was yummy, but not as flavorful as I would have liked. Next time I make it I think I'll add more of the powdered ranch to the mix, because the flavor seemed to be a bit bland. Thanks for posting!
Preheat grill.
Place quartered potatoes in a microwave-safe bowl and microwave on high for up to 5 minutes, stirring once. Let potatoes cool.
Combine the sour cream, ranch dressing mix, pepper, and salt.
Thread potatoes onto skewers. Brush sour cream mixture on all surfaces of the potatoes.
Grill for about 5-6 minutes per side, turning and basting with more sour cream mixture as needed, until the potatoes are crispy and done.