Boomette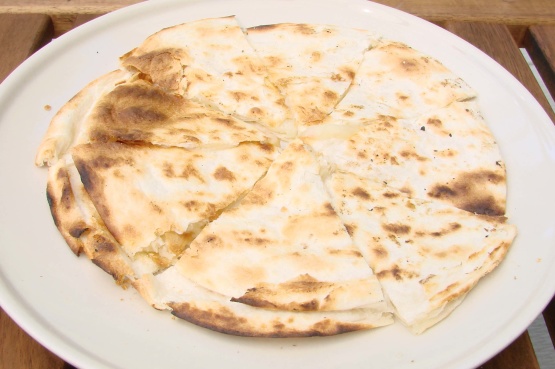 This traditional Mexican dish is made lighter by grilling instead of frying. A quick and easy snack, you can also make this as an interactive appetizer for an outdoor party and cook to order from the grill.
Preheat grill or grill pan to medium.
Place half of the tortillas on the grill, and drop a quarter-cup of cheese in the center of each. Spread cheese as close to edges as possible.* Place a second tortilla on top of each.
Grill until bottom tortilla is lightly browned and cheese begins to melt, about 1-2 minutes. Flip and continue cooking until browned on the other side.
Cut into quarters and serve with salsa, sour cream, and guacamole.
*Optional: Add grilled chicken or shrimp and/or sauteed onions and peppers at this step. Both will add flavor and texture, although the recipe is complete without them.