Bergy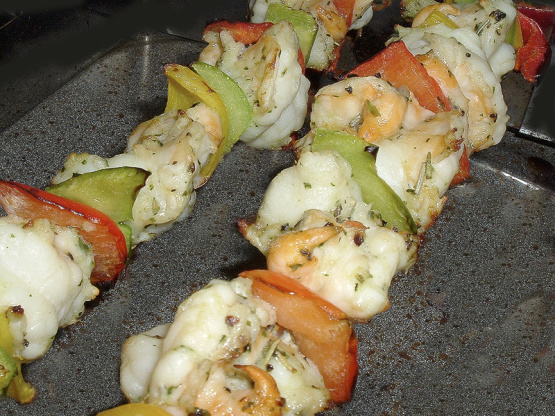 Enjoy this recipe of the famous chef Sanjeev Kapoor at your next barbecue party! The cooking time is a guesstimate. Recipe from: Young Times
Shell and de-vein the prawns, making sure you keep the tail intact.
Wash well and keep aside.
Mix together the olive oil, lemon juice, salt, peppercorns, basil leaves and rosemary to prepare a marinade.
Thread prawns on satay sticks.
Marinate them in the above marinade.
Refrigerate for 30 minutes.
Pre-heat the barbecue.
Arrange the prawns on the hot barbecue and cook till done.
Heat oil in a pan.
Add the bell peppers and saute.
Add the remaining marinade and mix.
Serve the barbecued prawns with sauteed bell peppers.