Grilled Portabella Mushroom Caps
CandyTX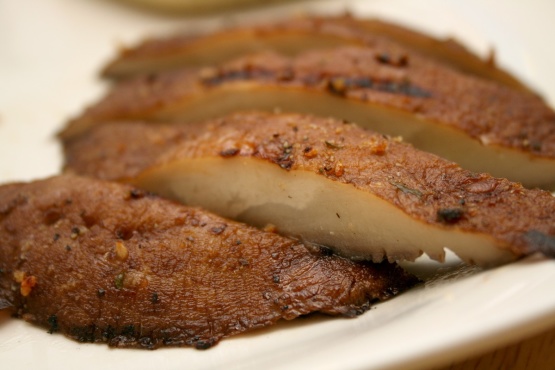 Want an impressive side for a summer BBQ? This is the way to go. Very little prep time and really no fuss. You can even serive it as an appetizer. I deliberatly use dried spices so I know I've got what I need on hand. My husband doesn't eat dairy, but I imagine topping with a gorgonzola or even a hard cheese like parmesan or romano would be a great addition.
Combine all ingredients (except portabellos). If you can, let the oil mix sit to absorb all the flavors.
Spoon oil mixture (about a tbsp ob each) spreading evenly on underside of each cap and let soak inches Make sure to reserve enough to brush on top of cap.
Grill on high. I have a "searing" panel on my BBQ grill that I prefer to use. Grill with underside down, and baste top with remaining oil mix. When underside is well done (nearly charred - about 4-5 mins) flip over and grill again for same length of time.