Grilled Portabella Mushroom
Marmies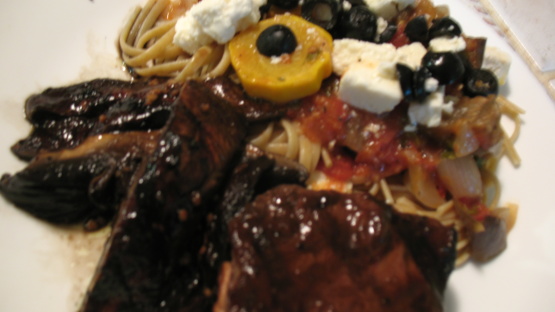 Grill. Good. Cooking time includes marination.
In a bowl or blender, mix together all ingredients, except the mushrooms.
Marinate mushrooms in dressing for at least one hour.
Grill on both sides just like a hambuger.
Serve on a roll or slice for a great steak topping.
Before serving, drizzle with the remaining vinaigrette.