Grilled Pork Tenderloin With Italian Rub
L00k7025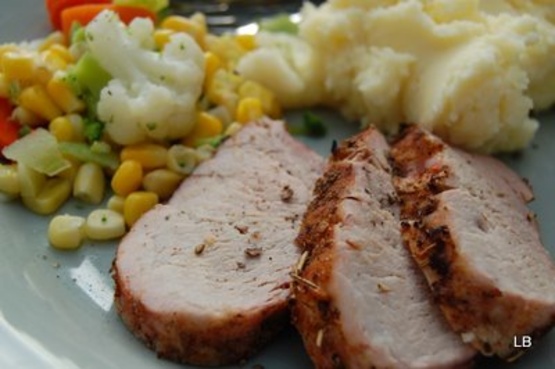 You will want to grill this over indirect heat. What I do is light one side of my grill and then place the tenderloins on the other side. You do not want the flame directly under the meat.

Top Review by DebS 2
Love this recipe! I prepare this for company dinners as well as a weeknight meal. I rub the tenderloins with olive oil first, then the rub and wrap in plastic wrap for a few hours or overnight. It turns out perfectly each time I grill it. I use fresh herbs from my garden.
Preheat grill for indirect cooking.
Finely chop together rosemary and other spices.
Rub into surface of pork tenderloins.
Place tenderloins on grill over medium indirect heat.
Grill for 25-35 minutes or until internal temperature of the meat reaches 155 degrees.
Let the tenderloins rest for about 5 minutes; slice and serve!