Grilled Pork Chops With Honey Glaze
Bergy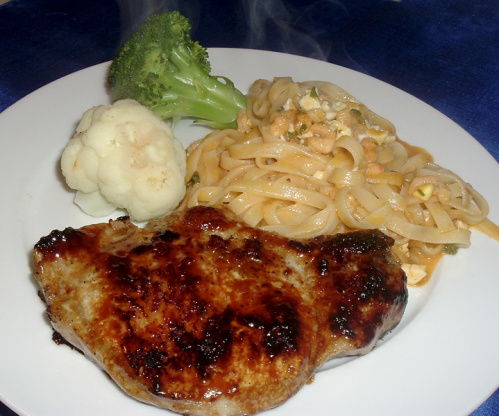 Another of my favorites from "What's For Dinner?" Enjoy!

I left out the ginger, dh doesn't like it. I made this in a frying pan. I cooked the meat in a little oil until done and browned on both side. Then I combined the remaining ingredients, and cooked and turned the chops until the desired consistency. Delicious!
Preheat grill.
Make glaze:.
In a small bowl, stir together all glaze ingredients.
Place chops on grill and spread with half the glaze.
Grill about 8 minutes.
Turn over and spread with remaining glaze.
Grill until cooked through, another 6-8 minutes.