Prep 10 mins
Cook 11 mins

Very easy and tasty. Marinates overnight
Directions
IN a large zip-top plastic bag, combine the first 6 ingredients.
Set aside 1/3 cup for basting; add pork chops to the remaining marinade.
Seal bag and refrigerate for several hours or overnight.
Drain and discard marinade.
Grill chops, covered, over medium-hot heat for 4 minutes.
Turn; baste wtih reserved marinade.
Grill 4-7 minutes longer or until juices run clear.
Reviews
Most Helpful
I let the pork chops in the marinade 48 hours. They were so yummy. So much flavor. Thanks ratherbeswimmin :) Made for All you can cook buffet
These were Delicious! GREAT flavor, tender and juicy! I let ours marinate for about 10 hours and they grilled up beautifully! A new favorite that will be used over and over again!! Thanks for sharing! Made for Grilling Photo Tag.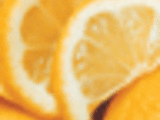 Very tasty pork chops! I marinated for about 6 hours rather than over night but they were still delicious. The ingredients are things that most cooks keep on hand too! Thx for sharing.