Grilled Pineapple Salsa Three Ways
WiGal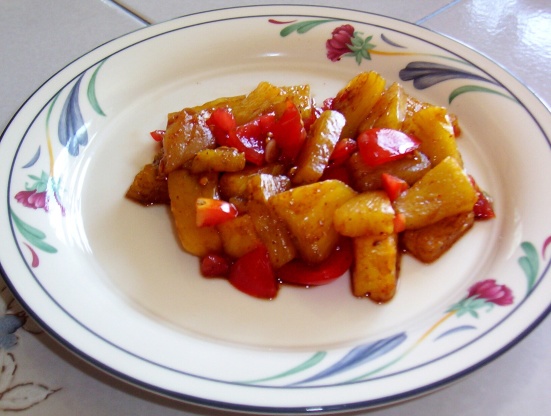 Pineapple used to be exotic and expensive, but now it's more common and cheaper. Either way, it's one of my favorite fruits. This recipe was developed by Mark Bittman (the Minimalist) and was published in the New York Times.

I looked for a pineapple salsa recipe after having a delicious salsa at a local South American fusion cafe. By mixing and matching between Option 2 and Option 3, I was able to get very close. My family preferred it when I prepared it with raw fresh pineapple instead of grilled because it maintained a firmer texture and less carmely sweetness.
Start a charcoal or gas grill. Fire should be moderately hot.
Combine chili powder, salt and sugar and sprinkle evenly over the pineapple.
Grill on each side until lightly browned, about 5 to 10 minutes total. Remove and let cool.
Roughly chop pineapple and combine it and its juice with the ingredients of one of the 3 options. Taste and adjust seasonings. Serve immediately.