Grilled Pineapple Kebabs With Tequila-Brown Sugar Glaze
Prep 15 mins
Cook 10 mins

Directions
Stir first 4 ingredients in small bowl until sugar dissolves.
Thread pineapple pieces onto 6 skewers, dividing equally.
Prepare bbq and oil the rack (medium heat – make sure bbq is thoroughly cleaned from previous use).
Grill pineapple until brown, basting with tequila mixture and turning occasionally, about 10 minutes total.
Remove pineapple from skewers; serve hot or warm.
Most Helpful
I reduced the recipe down for the two of us and even though DH is not a big fan of Pineapple he said these were pretty good and ate his entire skewer. I, on the other hand, LOVE Pineapple and thought this recipe is delicious! I omitted the Tequila (our personal preference) and subbed Orange Juice instead. I also let the cubes marinate for about an hour before grilling. They came out juicy and a nice golden brown color. Perfect ending to our grilled dinner! Made for All Fired Up Grilling Photo Tag.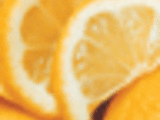 As written, it's a four but if left to marinate it is definitely a five!
I've been making these for years--I think I first found the recipe on another site, but just looked for it here when I couldn't find my hard copy. Every time my friends and I grill together, they ask, "Did you bring The Pineapple?" (You can actually hear the capital letters.) The most awesome grilled dessert I've ever had!!!