JustJanS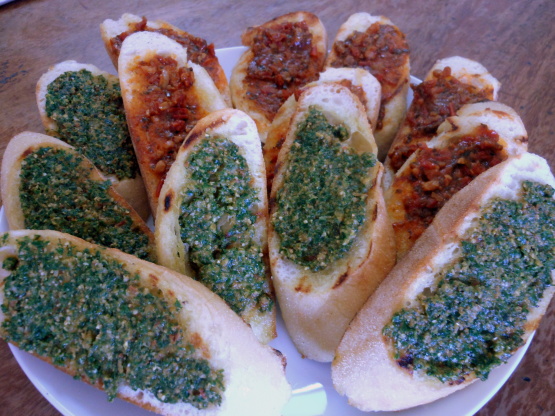 This is a tasty recipe but unsuitable to freeze, also best made close to serving.
Cut bread diagonally into 12 slices.
Brush slices with oil.
Add bread to griddle pan and lightly toast on both sides.
Top half the slices with basil pesto and half with tomato pesto and serve.