Grilled Peanut Butter Sandwiches
Boomette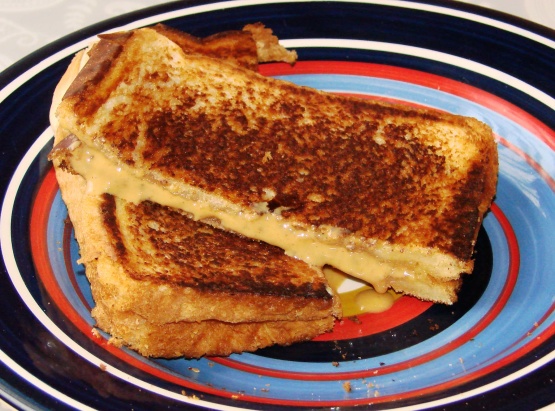 These were as common in my home growing up as grilled cheese -- we ate them with warm soups for quick lunches & easy meals. I didn't realize until I moved away from home that most people have never heard of a grilled peanut butter sandwich. Made just like grilled cheese sandwiches, they are also warm and gooey and so easy to make it's almost silly!
Heat a skillet over medium heat until hot.
Meanwhile, spread the peanut butter on one slice of bread and top it with the other slice of bread. Butter the outsides of the bread, both sides.
Lay the sandwich on the hot skillet and let it brown until golden. Flip it over and cook the other side until it is also golden.
Serve warm!