Grilled Peaches with Whipped Cream and Caramel

Epicurious had this posted from Bon Appetit August 2003 Carey Paquette, Arlington, VA Too Busy To Cook? I did add my touch to it! Just in time for summer peaches.
6 firm but ripe large peaches, peeled,halved,pitted
1⁄2 cup sugar or 1⁄2 cup my choice brown sugar
1⁄2 teaspoon cinnamon
1 pinch fresh grated nutmeg
1 cup chilled whipping cream or 1 cup my choice vanilla ice cream
3⁄4 cup caramel sauce, warmed
Directions
Prepare barbecue (medium-high heat).
Arrange peach halves, cut side up, on baking sheet; sprinkle peaches with sugar,cinnamon and nutmeg.
Let stand until sugar begins to soften, about 10 minutes.
Place peaches on grill, sugared side down.
Grill until tender and slightly charred, about 4 minutes per side.
Transfer peach halves to plates.
Using electric mixer, beat whipping cream in bowl until peaks form; fold in 1/4 cup warm caramel sauce just until streaks appear.
Spoon caramel whipped cream alongside peaches.
Serve, passing remaining caramel sauce.
Reviews
Most Helpful
Sooooo yummy! Served with ice cream and caramel sauce. Delicious and will definitely make again. I think next time some roasted pecans or some butter pecan ice cream would go perfectly!
These were very good! I used homemade Vanilla Sugar that I keep in the pantry and made the Whipped Cream from scratch. DH ate his first while I was taking pictures ;) and thought it needed a little texture. We started talking about a few nuts or oatmeal or something when he said Graham Cracker crumbs. Just happen to have some so I ran to the pantry and gave mine a little sprinkling. That did the trick! Will do again. Thanks!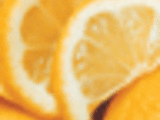 Very very yummy! I loved peached this way. Thanks Rita for this simple and yummy recipe :)
Summer Central