Prep 15 mins
Cook 45 mins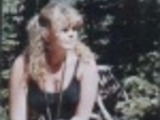 Once you have these potatoes, you will never bake another potato. These are so good served just as you would a baked potato.
2 -3 large potatoes, washed and thinly sliced with peels left on
1 medium red onion, thinly sliced and rings separated
1 small bell pepper, thinly sliced lengthwise (optional)
garlic salt
pepper (Or any other seasoning that appeals to you at the time)
Directions
Tear off enough foil that when its folded over the potatoes, you can still seal all openings.
Toss the potato slices, bell pepper and the onion rings with seasonings in a large bowl.
Place 2 Tablespoons of butter on 1 half of the foil.
Top the butter with the seasoned potato and onion mixture.
Place the rest of the butter on top of potatoes.
Close foil over the potatoes and fold the edges all around to completely seal in all the ingredients.
Bake in a 350 degree oven for 30 minutes or grill for about an hour on the bbq, turning often.
Serve with addition butter and sour cream if desired.
Most Helpful
Very nice and different way to make potatoes. I have made a similar version on the grill but never thought to make them in the oven. Worked great. The green pepper was a nice addition to them. I used Lawry's Seasoning Salt and they were very tasty. Next time instead of the butter I may add a couple of slices of bacon on bottom and top for added flavor.
Very, very good change on potatoes. Have done them on the grill before but was getting tired of my own recipe. Had never used garlic salt before. I baked them in the oven in the foil. For the last 15 minutes of baking, I opened the foil packet and they turned a nice brown and the edges were all nice and crispy. Great recipe..will definately be making again!

Very good and a great idea for future bbqs. I did bake them in the oven and it was delicious. My family only had one complaint--they wanted more than I cooked! This would also be a great idea for camping.