Grilled Oriental Pork Chops
Pam-I-Am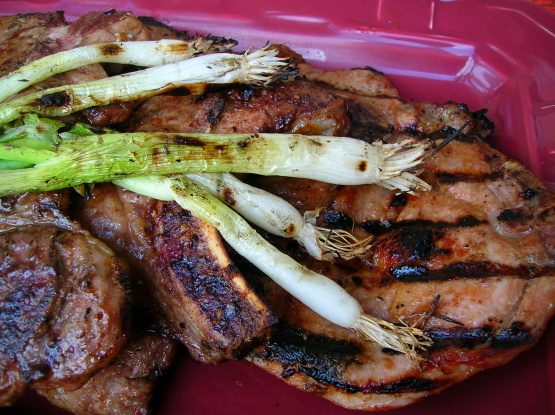 These need to marinate 4-6 hours before grilling.

This is almost identical to my marinade for my chicken wings! I never thought of doing this with pork, thanks for the idea! I made country style ribs with this and it was very good.
In a large ziploc bag,combine first 6 ingredients.
Add pork and turn to coat,seal bag,refrigerate 4-6 hours.
Grill uncovered over medium heat for 10-12 minutes or until juices run clear,turning once.