Grilled Orange Maple Mustard Pork Chops (Bbq)
Boomette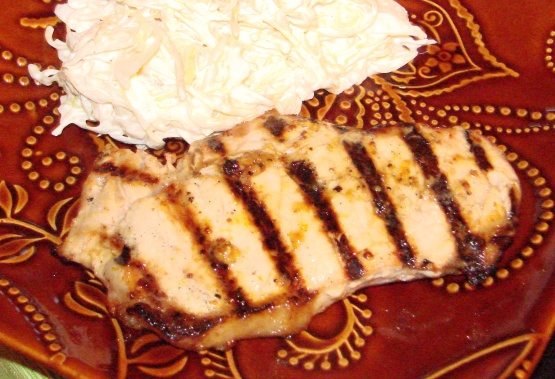 From a Shop Rite supermarket recipe card. Easy grilling recipe with only 5 ingredients plus the chops. There is no mention of salt in this recipe but you may want to add some to taste. For diabetics, use sugar free maple syrup.
Preheat grill to medium.
Trim fat from chops if necessary and season with pepper (and salt if you like).
In a small bowl, stir together mustard, syrup, onion and orange peel. Set aside.
Grill chops 12-15 minutes until done. Turn once and brush with the sauce mixture during the last 5 minutes of grilling.