Grilled or Roasted Asparagus With Balsamic
Mama Cee Jay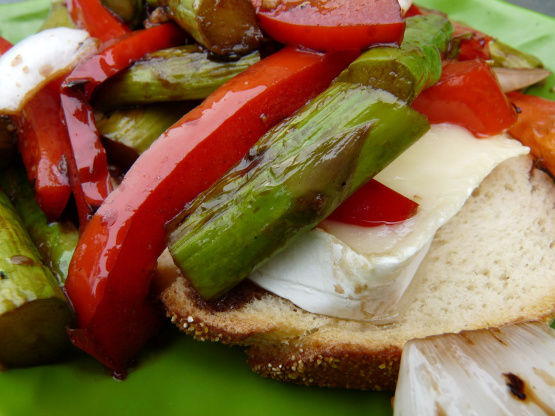 These asparagus can be grilled or roasted in the oven. A simple balsamic reduction tops them off. From the tag off the asparagus.

These are really great with the balsamic sauce. I let my sauce simmer a little so that it developed a syrupy type density. That way it stuck to my asparagus that much better! Thanks for sharing. Made for Best of 2009 Tag game.
Toss the asparagus with shallot, oil, 1/8 tsp salt and pepper. Roast or grill turning twice, until tender and browned, 8 to 10 minutes.
Bring vinegar and the remaining 1/8 teaspoons salt to a simmer in a small skillet over medium-high heat until slightly syrupy and toss the asparagus with the reduced vinegar.