Grilled or Broiled Lemon Thyme Chicken Breasts
Cook time includes 30 minutes to marinate. This is also good if you substitute tarragon for the thyme. One tsp of dried thyme can be used instead of fresh. From Pillsbury.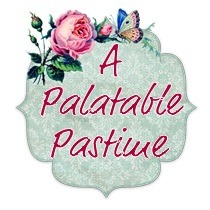 I made this to go on top of a chicken Caesar salad. I had intended to grill it, but the weather had turned bad, and this being January, that happens often. I did scallop (pound thin) the chicken breasts, marinated overnight, and ended up just cooking them in a skillet on the stove, about 12 minutes or so. I quite enjoyed. Thanks.
Combine oil, lemon juice, thyme and garlic.
Place chicken in shallow dish and pour oil mixture over, turn to coat.
Cover and refrigerate 30 minutes.
Discard marinade.
TO GRILL: Place chicken on gas grill over medium high heat or charcoal grill 4-6 inches from medium coals.
TO BROIL: Place chicken on broiler pan and broil 4-6 inches from heat.
Cook 14-18 minutes or until juices run clear, turning once.