Grilled Onion Blossoms (Foil Wrapped)
Prep 15 mins
Cook 35 mins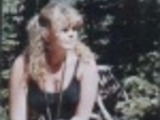 Sweet onions such as Vidalia and Walla Walla are mellow enough to eat raw, but they are excellent "baked" on the grill and served with grilled steaks or burgers. Try them in the oven too.
Directions
Peel onions.
Cut almost through each onion forming 8 wedges.
Place each onion in a 24x18 inch piece of foil.
Stir together the melted butter, mustard and hot sauce.
Drizzle over onions.
Sprinkle with brown sugar.
Seal each onion in the foil packet using a double fold leaving head space for steam to build.
Grill on a covered grill for about 25 minutes or until onions are nearly tender.
Make a 2 inch opening in the top of each packet.
Cover and grill for 10 minutes more or until onions are slightly browned.
Remove onion blossoms from foil packets and sprinkle with pepper.
Most Helpful
We love onions and this recipe is very good! I did them in the oven to accompany baked lemon garlic sole, drunken green beans, & wee new baked with butter potatoes. A very enjoyable meal. The combination of mustard, hot sauce (Iused1/2 tsp) and the touch od sugar gives a mellow flavor to the already delicius onions Thanks Karen

Mellow is the word! I also did them in the oven since my fiance has an aversion to the grill. LOVE the mustard and brown sugar flavor. I did add a bit of extra hot sauce since we are heat freaks--served with luv4culinary's Greek-Style shrimp Scampi. Really good. THANKS!!