Grilled New York Steaks With Chimichurri
diner524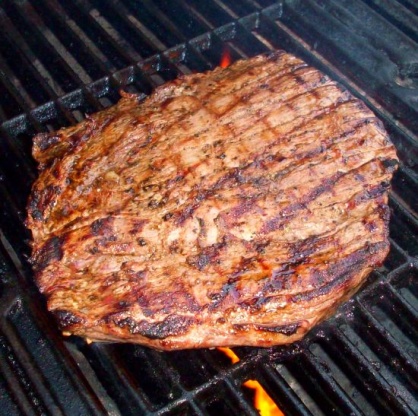 this is not my own personal recipe, i added it for the zaar world tour game and now zaar reps refuse to remove it.
Place steaks in a large baking dish and pour 1/2 of the chimichurri marinade over the steaks.
Turn to coat the steaks.
Cover and marinate in the refrigerator for 2 hours.
Preheat grill to high.
Remove steaks from the refrigerator 20 minutes before grilling.
Remove steak from marinade and season with salt and pepper.
Grill for 4 to 5 minutes on one side until golden brown, turn over and continue grilling for 4 to 5 minutes for medium-rare doneness.
Remove from grill, let rest 10 minutes and serve with remaining chimichurri on the side.