racrgal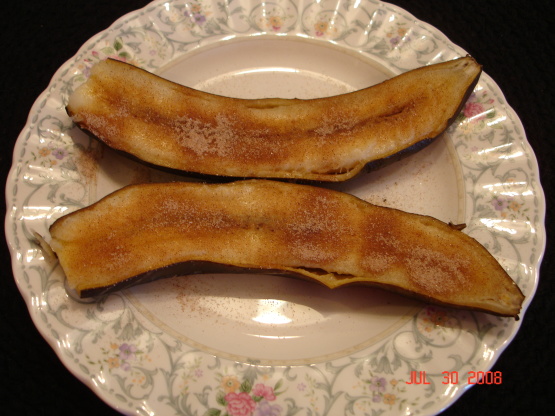 When having a cookout, these are very popular since the grill is already hot after the burgers are cooked. The kids think this is great fun to make.
4

bananas (not very ripe)
cinnamon sugar
Grill unpeeled bananas over hot coals, turning frequently, till the banana skin is brown all over.
Remove from grill and split lengthwise with a knife.
Sprinkle cinnamon and sugar on banana and eat from the peel with a spoon.
Serves 4.