David04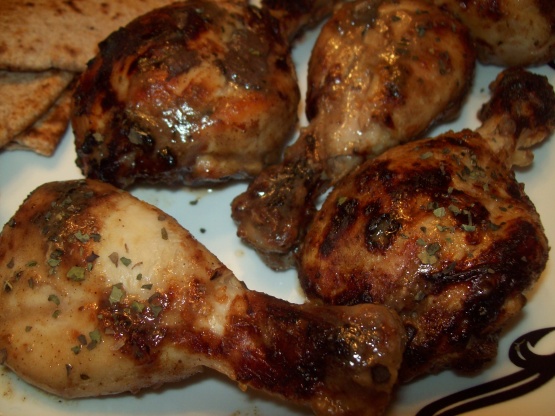 Absolutely perfect! I was going to make another Moroccan chicken recipe until I saw this one -- very authentic seasonings and easy to prepare. This is now my keeper.
Oil grill and heat barbecue to medium.
In a medium-sized bowl, stir yogurt with seasonings. Open thighs. Add to yogurt mixture and turn to coat.
Lay chicken flat on grill. Barbecue, covered for 4 minutes. Baste with any remaining yogurt mixture. Turn chicken and continue to barbecue, covered until chicken feels springy when pressed, 4 to 6 more minutes.
Place on platter and sprinkle with coriander.