GaylaJ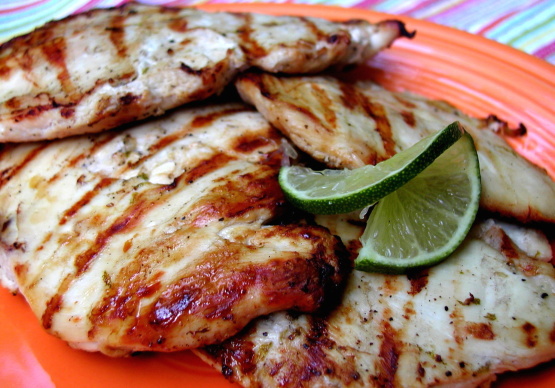 I love lime, but I really did not enjoy this recipe at all. I found that the wine was just too much in this recipe. I would not make it again.
Combine all ingredients except chicken in a shallow baking dish.
Add chicken, turning to coat.
Cover and marinate in refrigerator for 1 day.
Remove chicken from marinade, reserving marinade.
Coat grill rack with Pam, place rack on grill over med-hot coals.
Place chicken on rack, and cook 5 minutes on each side or until done, basting with reserved marinade.