Grilled Lamb Chops Desert Style
Bergy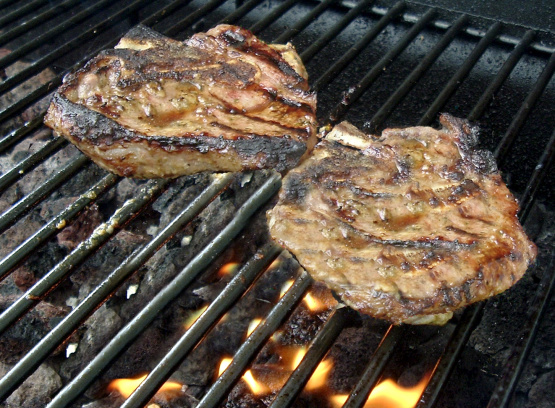 Found this in a newspaper during a recent visit to Palm Springs, California. If you like lamb chops and grilling this may be for you. Add a sunset, cold martini, Caesar salad and some asparagus and you might just have a meal to remember!
In a nonreactive bowl, combine mustard, garlic, vinegar, salt and pepper with 2 teaspoons water.
Slowly whisk in olive oil, forming a creamy marinade.
Stir in basil.
Add the chops to the marinade and coat evenly.
Cover and refrigerate for at least one hour and up to four hours.
Remove from refrigerator and let sit until arriving at room temperature (about one hour).
Heat grill to very hot.
Remove excess marinade from chops and grill uncovered about 3 minutes per side for medium rare.
Transfer to a warm platter and serve.
Preparation time does not include marinade and sitting time.